Originally published in Egoist on June 23, 2020, Author: Demi Milcheva
We continue with the topic of human rights with an expert to whom we are infinitely grateful for accepting our invitation.
Dr. Dimitrina Petrova has dedicated her life to defending human rights, developing large-scale projects in over 40 countries on various human rights issues, including Belarus, Egypt, India, Indonesia, Iran, Kenya, China, Malaysia, Myanmar, Russia, Sudan, Ukraine, and the countries in Central Asia. She has consulted a number of international organizations – the UN, the EU, the Council of Europe, and the World Bank, among others. Dr. Petrova has taught at the University of Oregon (Eugene, Oregon), the Central European University (Budapest), and the College of Europe (Warsaw); in 2010, she received the Eric Lane Fellowship Award from Clare College, University of Cambridge (UK), for her work on social justice in healthcare.
I contacted her in order to ask a number of questions on topics raised by Kosta Karakashyan in the week of his #takeover, because I believe that as long as there lives even one oppressed person, there must be a struggle for a dignified and equal life. And life can only be equal when it is equal for everyone. Lately, I've been wondering how we got to this state – to imagine the day of doom, proudly assigning ourselves the seats of judges, rather than the judged, with all that makes us human, including the differences between us.
Dr. Petrova talks with us about the oppressed, democracy during a state of emergency, and the struggle for freedom in the world today.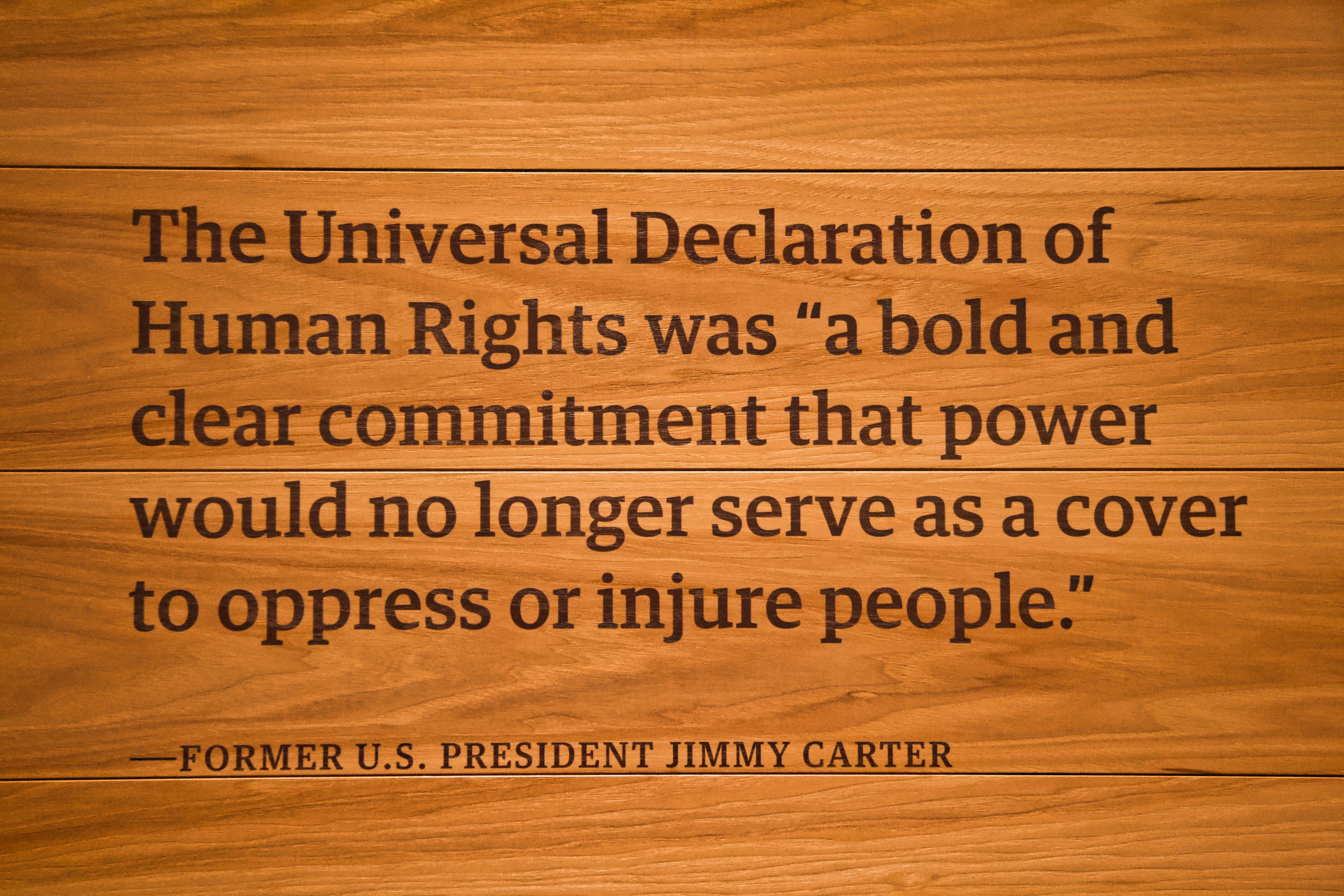 How would you introduce yourself to our readers today?
I have had various professional roles and intellectual hobbies. It's hard for me to put a label on myself, but here's something like a biography. At this time, I am most committed to an initiative entitled BOLD – Bulgarian Community for Liberal Democracy. This is a value community that aims to expand support for human rights and democracy in Bulgaria.
Earlier this month, during our #takeover project on Instagram, Kosta Karakashyan focused on several human rights topics. I really want to discuss them, but I would like to start with a paradox. Today we often talk about individualism, while at the same time, it seems that our rights are more protected if we belong to a minority group. In other words, are the human rights of someone belonging to a group better protected than those of the individual, in your opinion?
Human rights are by definition universal, i.e., each person has them equally, solely by virtue of being human. However, human rights violations are not universal – some people are more deprived than others. Not only is it false that the rights of members of minority groups are better protected, but the opposite is emphatically true. The landscape of disadvantaged groups is different in each country, but almost everywhere there are ethnic, religious, sexual, or other minorities that are systematically disadvantaged. In Bulgaria, a Roma, a gay person, or a disabled person, for example, is in a much more vulnerable position than the average Bulgarian.
Because of this – and this is a fact for which there are mountains of evidence – human rights organizations, if they know their job, i.e., if they work according to the principles of the human rights movement, seek to focus more efforts on the most vulnerable members of society. This is one reason – albeit the smaller one – for the myth that minority rights are more protected. The bigger reason for the spread of this myth is the massive presence of prejudice in our society. For example, the ultranationalist myth that the Roma are more protected than Bulgarians is a manifestation of a public mind clouded by prejudice.
The current situation in the USA with the Black Lives Matter movement and George Floyd #GeorgeFloyd is interesting, but the mood in the social networks in Bulgaria on the topic is more interesting. The documentary 13th argues that slavery has been effectively transformed into mass condemnation and imprisonment of people of colour, and that in 1994, under Bill Clinton, private prisons were created to that end. President Clinton apologized years later and admitted his mistake, but remained intact. Can you comment on this from the point of view of human rights violations, real consequences, and impunity?
Regarding social media, I'm not sure how they see the protests in America as on these media, one communicates only with ideological friends, which further entrenches one's own views. But more important is what has been showing in recent weeks on the so-called mainstream media. My impression of both the Bulgarian and Russian leading media is that, unlike Western European media, they failed to present objectively the protests in the USA triggered by the murder of George Floyd. Quite prevalent was a direct message or indirect suggestion that sounded like an accompaniment to Trump's voice: "riots, pogroms, hooliganism; look at them, they are breaking shop windows; we need to stop these left-wing radicals by showing unwavering strength, etc.", in the spirit of Trump's June 1 online meeting with state governors. At one point, I was listening to a comment by Putin and was struck by his complete inability to comprehend the greatness of American society.
My perception of these events is different. My admiration for the protesters comes first. I am thinking, "when will we Bulgarians be able to take to the streets – not just several hundred of us but several hundred thousand Bulgarians, to protest when police kill a Roma? America has an extremely deep, old, and complex problem with racism, which is taking on new forms; but even though it is seriously confronted by half of Americans, racism continues to poison society. In this respect, America is like most countries in the world. It is similar to most countries in the world also in the levels and forms of police brutality against minorities. But America has something else that we lack: the greatness of the free popular drive for equal rights, for justice. America is a complex country. In respect to its appalling criminal justice system and overcrowded prisons, she has not yet entered the 21st century. But America is way ahead of us, Bulgarians and Eastern Europeans in general, in respect to the freedom, dignity, and courage with which its people are protesting against injustice. We will catch up with the Americans when we go out in mass protests against police brutality targeting the Roma.
I make this comparison because in our society the Roma occupy a place similar to that of the minorities of colour in the United States. The difference is that in our country, racist prejudice against the Roma is much more intense than American prejudice against blacks. And the social distance measured by sociologists is greater. Think about it: in the United States, blacks have been hired for centuries to look after children in whites' homes, to work as maids and cooks, and the American routinely sees them many times throughout the day, from the salesman in the store to the waiter in the restaurant. Ah yes, also among police officers, judges, journalists, doctors, university professors, civil servants, a president… Now let's think how many families in Bulgaria are prepared to hire a Roma woman to look after their child at home!
In the early 1990s, I set up Europe's first Roma rights organization in Sofia, The Human Rights Project. We documented hundreds of cases of police violence against Roma, including numerous killings. Some of our cases reached the European Court of Human Rights where we won. Back in the remote 1994, we organized an international conference entitled "Police Brutality." The day before the conference, the then police directorate issued a press release condemning the event, because, "how dare they talk about police brutality?" Yet police violence against Roma in Europe is comprehensive and systematic, rather than limited to isolated cases. There are tons of documentation on this, including from the European Roma Rights Center, of which I was the founder and first director from 1996 to 2007. The organization was based in Budapest until recently but is now in Brussels. It was forced out of Hungary, one of the many victims of the demise of civil society perpetrated by the autocratic regime of Orban.)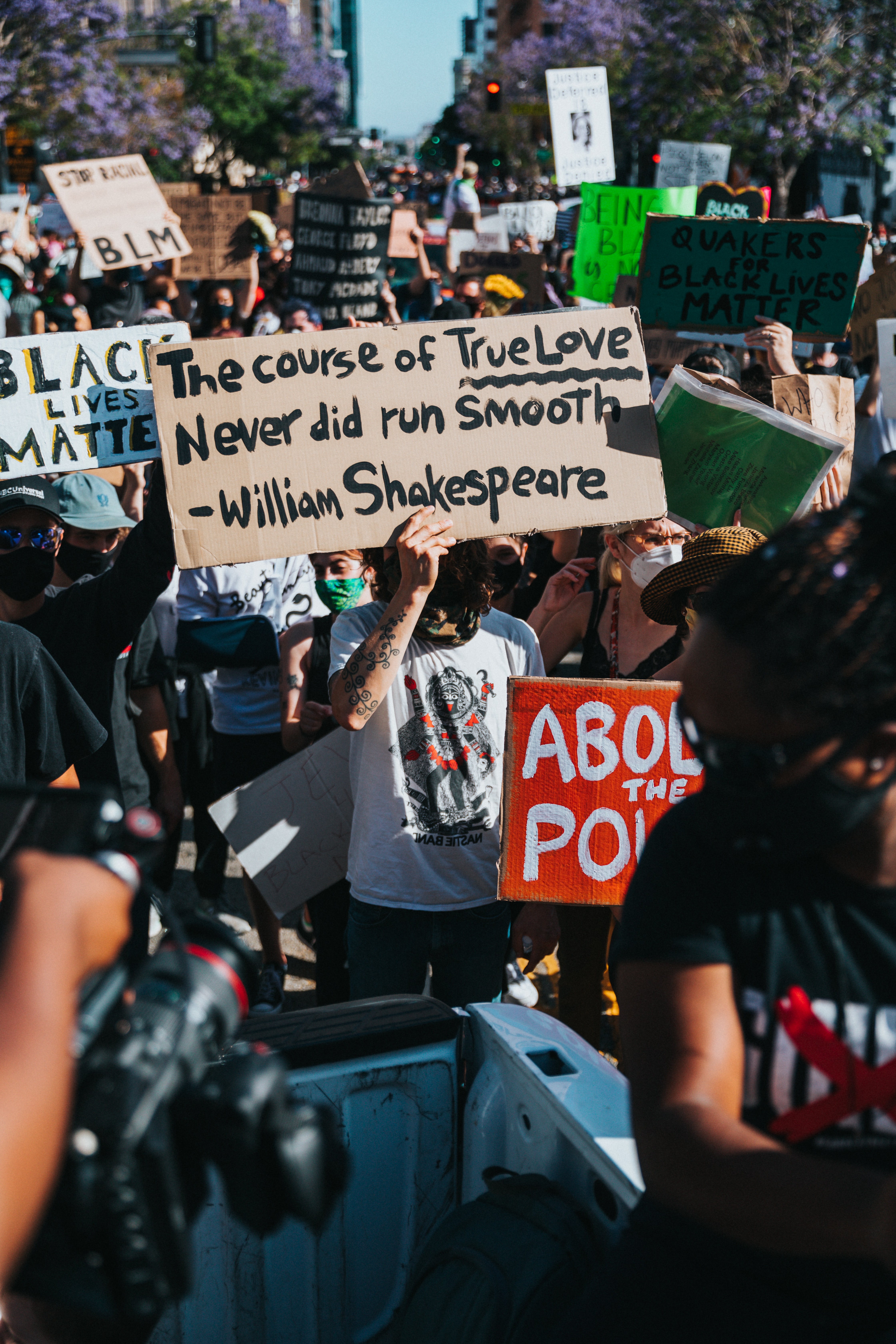 Kosta told us that according to EU data from 2014, 38% of women in Bulgaria have been victims of harassment by their partners. During the pandemic, according to bTV, nine Bulgarian women lost their lives as a result of violence from their intimate partner. After talking to a psychoanalyst, I was surprised to learn that many had been physically abused and driven away from their homes together with their children. Please use our platform to advise them what they can do in such cases. Is there free psychiatric support? Where? Who can they turn to for temporary shelter if needed? And most of all, who can protect their human rights and their dignity by punishing the abuser?
In an emergency, if there is an imminent danger to their life or health, it is best for women to call 112 and to state firmly that they are a victim of domestic violence, whereupon they will be immediately referred to protection authorities. The police should respond immediately. This will provide temporary emergency protection, most likely in a crisis center. There are organizations that provide free legal, psychological, medical, and/or social support to women victims of domestic violence, such as Animus, the Bulgarian Helsinki Committee, the Gender Alternatives Foundation, the Demeter Association. If you call there, they will at minimum connect you with the specialist you need. And don't wait for the situation to get worse; go secretly to consult and think about your options.
However, I must say with great concern that in Bulgaria the system of protection from domestic violence is not good and does not comply with international standards and good practices. If we had ratified the Istanbul Convention, many of the gaps and weaknesses of the current system would have been addressed. One of the most serious problems is the lack of clearly defined obligations on the part of law enforcement authorities once domestic violence has been reported. Not to mention that in our law, there is not even a notion of what in other countries is called "stalking", an extremely dangerous conduct, usually involving a former partner with whom the victim has broken up tracking and harassing her. Stalking is often found in the backstory of murders and other physical violence.
Today, women's movements around the world are trying to change the vicious practice of hiding the victim of domestic violence in a crisis center or similar facility, usually together with her children. It is called "crisis placement" in bureaucratic jargon but is in fact hiding the victim from the abuser. This is a terrible injustice. As if it is not enough for a woman to be a victim of violence, but in addition she would also lose her home, her job (in order to hide better), and indeed have her entire life ruined. Instead, it is the abuser who should be removed from the family home. That's where we have to be heading, but it's such a long way to that point.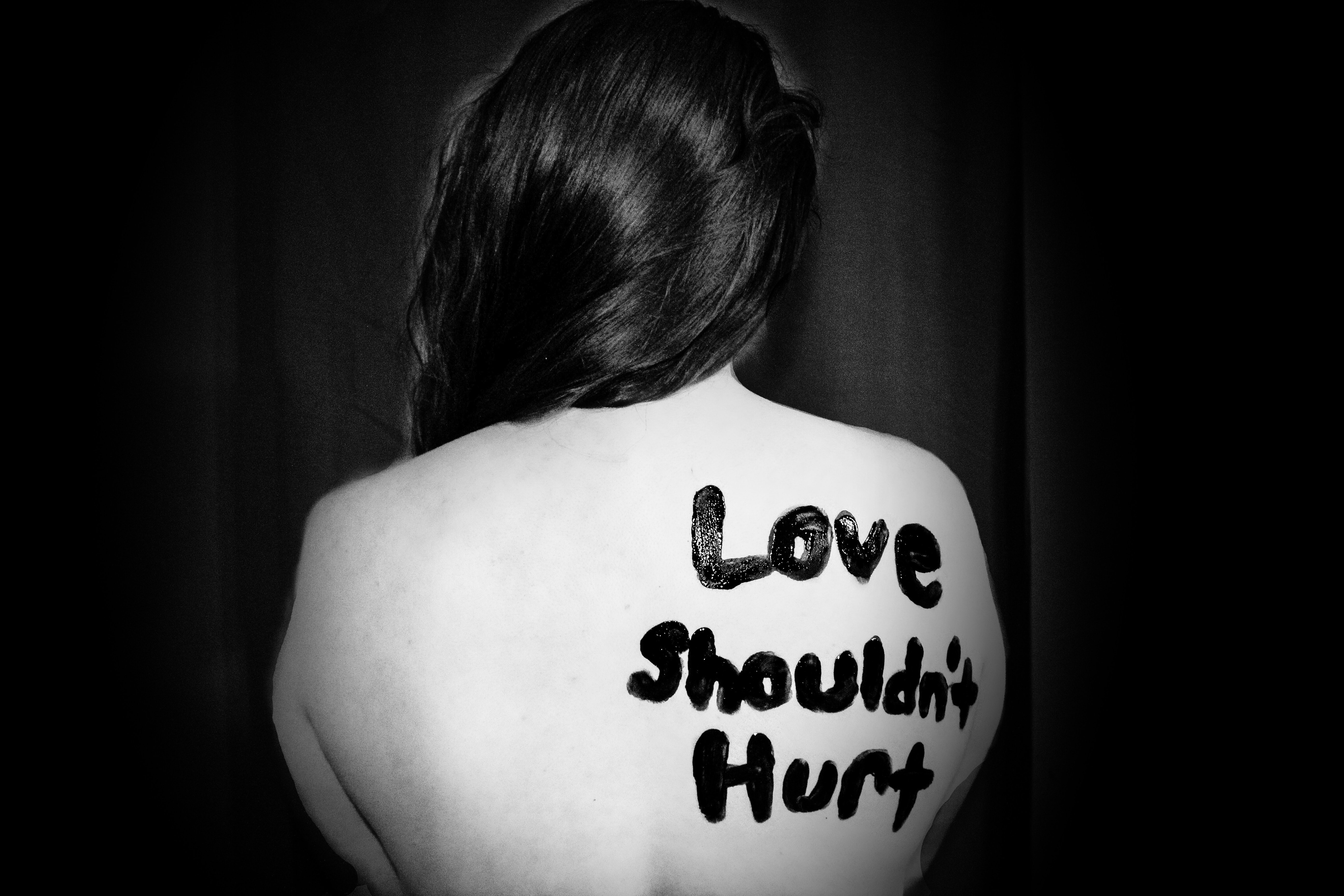 On the subject of mental health, I would very much like to raise the issue of the lack of hospitals for the mentally ill and communes for addicts. In many cases, they remain in the care of their elderly parents, who in turn also suffer from violence, but quietly because it is about their child. Please share your opinion and advice.
Yes, communes for addicts are not widespread in our country, unfortunately, although they are often the best solution. I know Bulgarians who have lived in such communes abroad, with good results. But it's not free of charge and not everyone can afford it. There are also several non-governmental organizations in our country that can at least provide some guidance, for example, Frakarita.
During the pandemic, our rights were limited because we were saving the world and, most of all, saving our loved ones… from the couch. Kosta draws attention to what the UN has stressed, namely the right to life, the right to health with access to health care, and freedom of movement. The measures were imposed very quickly in Bulgaria. They could hardly be the subject of more detailed discussions, given the urgent need to act quickly. Many experts have pointed out that democracy is at stake. Would you comment on the measures taken at the local level, in relation to the UN guidance and the current situation?
A vast theme. Yes, many of the authorities' actions have threatened democracy and violated human rights. BOLD publicized its position on this issue back in April. The state of emergency adopted by law by the National Assembly gave political legitimacy to the temporary restrictions on some of the basic human rights, such as the right to personal liberty, privacy, and freedom of movement. (Legal legitimacy of the restrictions was, of course, unnecessary as long as only qualified rights were restricted, i.e., rights whose restriction is formulated in their very definition, unlike absolute rights.) All restrictions on rights had a legitimate purpose – the protection of public health. But many of them were not acceptable because they violated other criteria.
In international law, including the mandatory interpretations of UN treaty bodies that monitor compliance with Member States' obligations under international treaties, there exist well-developed criteria, also known as tests, for the admissibility of restrictions on rights. There are also classic documents of good practice, such as the 1984 Syracuse Principles addressing derogations and restrictions in relation to the International Covenant on Civil and Political Rights.
The criteria for the acceptability of restrictions can be summarized in different ways, but the list would include the following:
(1) Legality – the restrictive measure should be adopted by law, or be based on a law in force.
(2) Appropriateness – The restriction should be relevant to (in proportion to) the purpose of the measure – in the case of the coronavirus, protection against infection and protection of public health. For example, in South Africa, the sale and use of alcohol was completely banned as a part of the emergency measures; it is quite uncertain whether such a measure corresponds directly to the stated objective of combating COVID-19. In a close to home example, the imposition of a curfew on the entire territory of the Stara Zagora region in the first days of the state of emergency raises the question of how this relates to the purpose of limiting the coronavirus, as it is unclear how going out at night for justified reasons (which was prohibited) differs from going out during the day (which was allowed).
(3) Prohibition of discrimination – the measure may not discriminate on the basis of a protected characteristic (race/ethnicity, sex, religion, sexual orientation, age, etc. – according to the relevant national anti-discrimination legislation). In our country, the blocking of entire Roma neighborhoods with police posts can amount to direct discrimination on ethnic grounds, which is explicitly prohibited even in a state of emergency, as explained, for example, in General Comment №29 of the UN Human Rights Committee (para 8). The blockades of the Roma neighborhoods in in Kazanlak and Nova Zagora during the first days of the state of emergency are particularly suspect, as there were no outbreaks of infection there at the time.
(4) Strict necessity – the specific objective of the measure cannot be achieved by less restrictive means, and in this sense, the measure is "inevitable". For example, in Bulgaria, the government imposed a general ban on visiting parks and gardens. It did not take into account any factors such as the type of park or its location both within the settlement and on the territory of Bulgaria. Was this the least restrictive measure to ensure social distance, imposed as it was even in settlements without a single case of infection? In principle, restrictions on rights through blanket bans can almost never pass the test of strict necessity.
(5) Proportionality – when weighing the benefit of the measure and the harm it would cause on human rights and other public goods, the benefit must exceed the harm. An example of a lack of proportionality was the measure to entirely cancel all medical consultations for pregnant women and young children as well as planned surgery. It grossly violated the health rights of people whose health problems are not related to Covid-19 – i.e., the benefit of the measure can hardly be defended as exceeding the expected and potential harm to patients.
(6) Limited timeframe – the measure must have a fixed deadline, and never be introduced for an indefinite period; if, on reaching the announced deadline, the need for the measure has not disappeared, the extension must be clearly justified.
When the restriction of a right does not meet these conditions, this restriction is a violation of the respective right. We often have cases of non-compliance with several of the above criteria. For example, under the pretext of combating disinformation, in many parts of the world, freedom of expression has been unacceptably restricted – in Egypt, Jordan, China, Thailand and many others countries, and in our country – through the charges filed in April against Ms Stoimenova of the Bulgarian Pharmaceutical Union, because she had warned of a possible shortage of medicines. In this case, appropriateness, strict necessity, and proportionality may all have been violated.
Were the measures in the area of education adequate and what were their consequences?
I am afraid that many children and young people have been put at an even greater disadvantage compared to the time before the crisis. In many Roma neighborhoods, children were not covered by online forms of instruction. I don't think the media has fairly covered that. Online learning itself is a good thing and needs to be developed, and I think the school of the future will combine off line and online instruction. The task of school educators will be to find the optimal combinations of such forms, according to the age of children or young people.
According to data from the European Parliament from 2019, Bulgaria is the country with the lowest tolerance with only 16% supporting same-sex marriages and 20% supporting the relationships between members of the same sex. This discrimination is often deadly. Could you tell us about what rights LGBT people have and how they are most often violated here?
LGBT people should have equal rights with others. I have worked on anti-discrimination projects in many countries around the world and I can confidently testify that discrimination against LGBT people is a global problem. But the differences between countries are huge. The difference between Western Europe and Iran is enormous, and somewhere in the middle are Russia and China. In Bulgaria, discrimination against LGBT people is found in all spheres of life: bullying at school, difficult access to work, offending treatment by public bodies, non-recognition of a number of rights in the field of family and civil law, etc. In the Balkans, we live in primitive homophobic societies. In our country, the Orthodox Church is a factor; it stimulates the intolerance of Bulgarians towards people of a different sexual orientation or gender identity. When will our Bulgarian patriarch follow the example of Pope Francis and say, "Who am I to judge them?"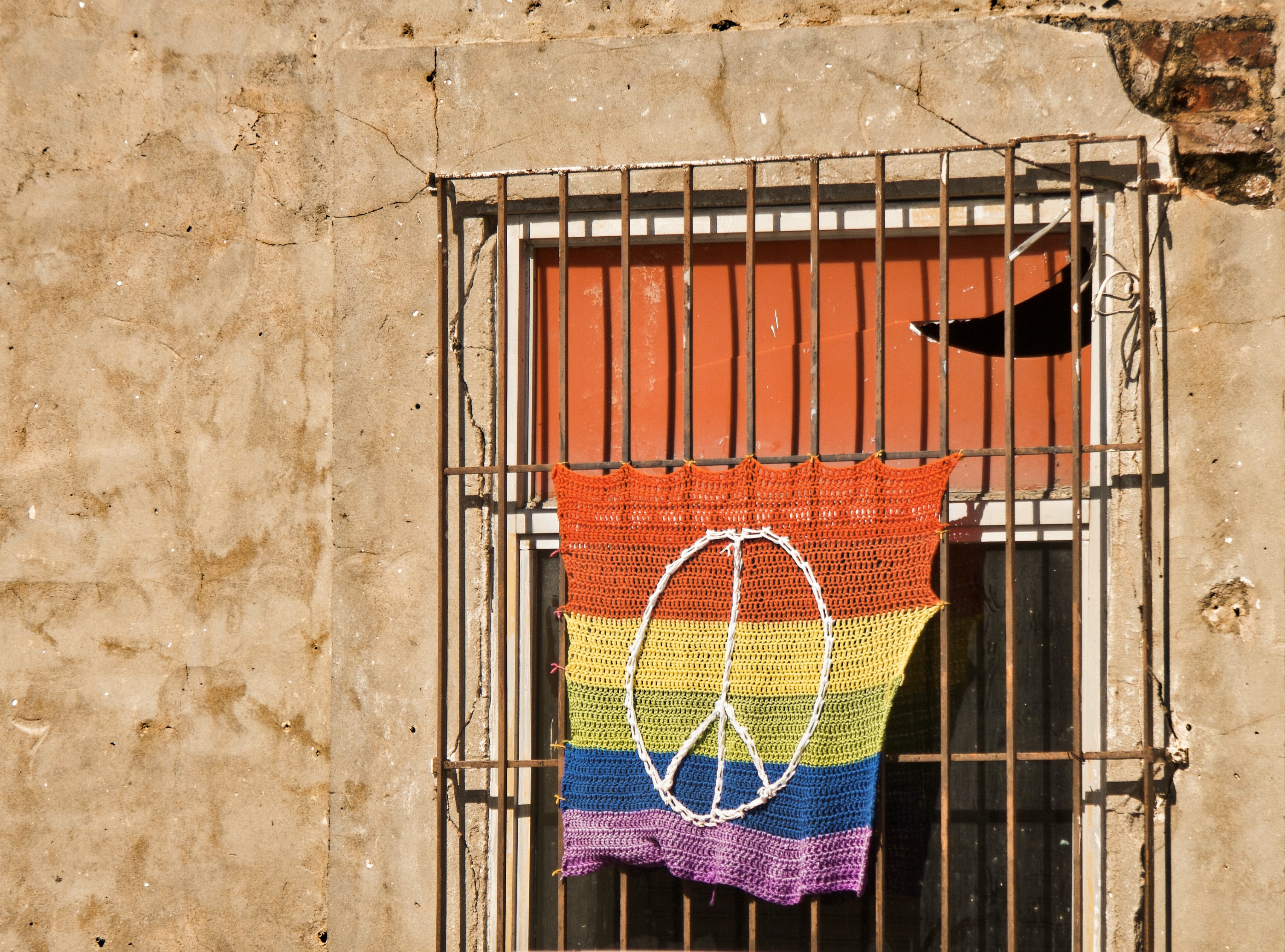 I end with the question: Do we misunderstand freedom, or is it easier to ignore the huge role of RESPONSIBILITY to the other in exercising our freedoms (as we are inevitably TOGETHER)?
Do you mean that freedom also implies responsibility? If so, I agree; I wouldn't interpret freedom as an individualistic (or egoistic 😉) permission to do whatever one wants, regardless of others. For us liberals, freedom is everyone's right. If you want freedom for yourself, you must recognize it to everyone else. Not only that, you must also understand the extreme fragility of freedom. And to actively protect it from the eternal encroachments of those in power. Every freedom – from torture, discrimination, interference with privacy, the freedom of religion, expression, assembly, etc. – has been accomplished through many struggles and many sacrifices, and if not guarded, it is attacked and taken away. Mostly by authorities. This is the dark side of power as a phenomenon. And some freedoms are yet to be articulated and future generations are yet to mount battles to win them. For example, it is already clear that future liberalism will have to defend our freedom from technology-mediated manipulation, our freedom to be the authors of our decisions.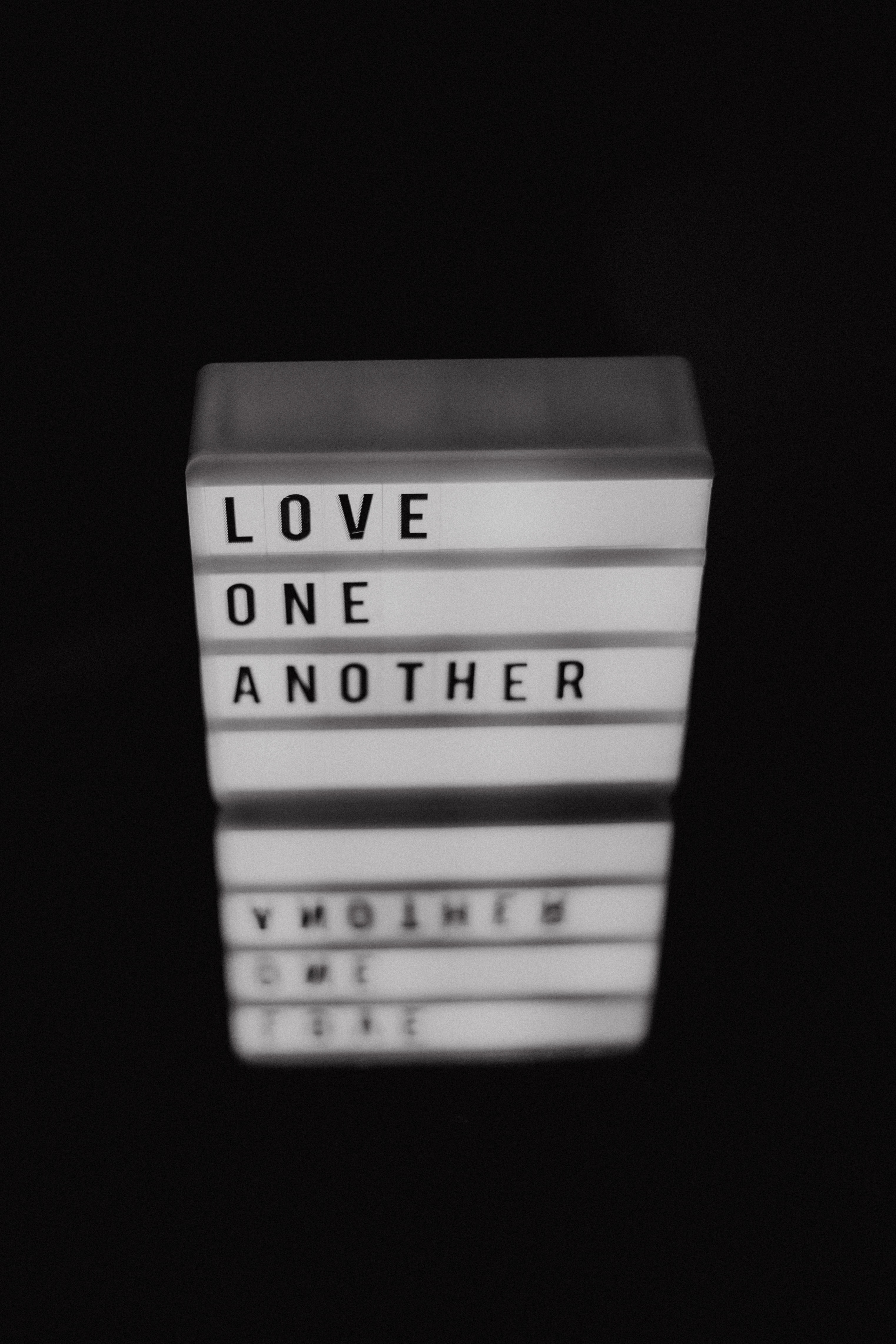 Source: https://egoist.bg/23737-2/